Petition signature campaign for special permission to stay In December 2021 the Catholic Bishops of Japan held […]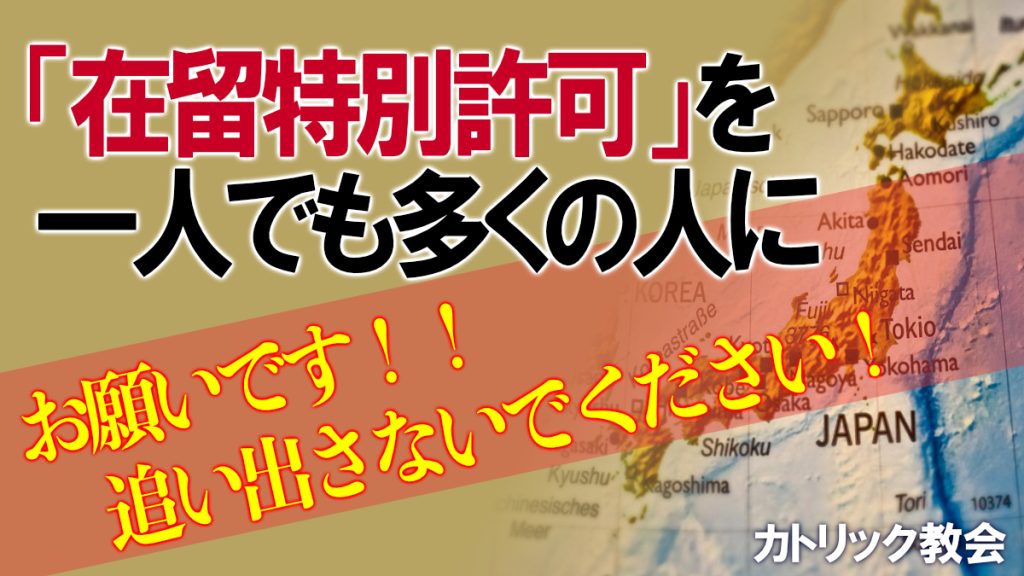 Petition signature campaign for special permission to stay
In December 2021 the Catholic Bishops of Japan held a workshop on refugees, migrants, and people on the move. Young people with foreign roots who were born and raised in Japan spoke of their situation.
Even though they were born in Japan, were educated in Japanese schools, and speak only Japanese, a decision has been made to deport them because their parents do not have residence status and so they also lack such status. Since childhood they have been forced to live with anxiety.
We petition the Japanese government to consider assisting the 300 or so children born to and raised by parents without immigration status as well as their families who are at risk of deportation. We ask that they be granted special residence permits as a humanitarian gesture.
Please click here for your electronic signature.